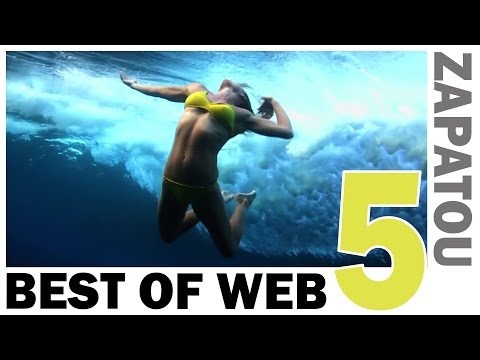 Nothing to do with CrossFit, just a really sweet video.  Remember, one of CrossFit's mantras is to get out there and learn and play new sports.  "Get outside and enjoy your fitness" as Ben Bergeron would say.
EMOM
16 minute weakness EMOM
Example: I am proficient at kipping HSPU, but I want to strengthen my HSPU so I am going to do them strict, possibly with a small deficit. I will only go for about 5 reps (this is 16 minutes/8 rounds so I will end up doing 40). Then, I will do 10 pistols on the even minute.
You can do any combination with double unders, wall ball (mostly for the girls), strict pull-ups, ring dips, muscle-ups, you can even work on some conditioning by getting on a rower and sprinting 150m or so. Those of you that struggle with box jumps, work on getting over that fear!
Flexibility
20 Side leg swings each leg
Hold pancake split for 2 minutes
20 Front leg swings each leg
Hold pike stretch for 2 minutes
Core
For Quality:
10-9-8-7-6-5-4-3-2-1
V-Up
Arch Rock
Post your experience to the Whiteboard.