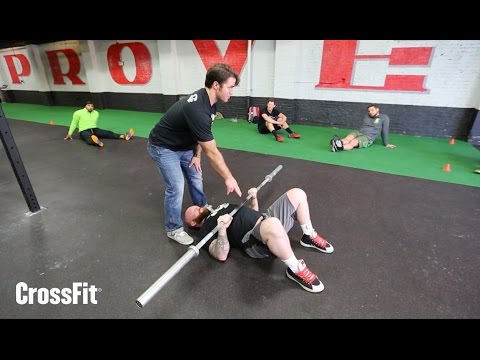 Watch this before today's workout!
Strength
Floor Press
Find your 5 rep max.
This will be done exactly like bench press, take the bar out of the rack.
Workout of the Day
Inspired by "The Chief", 4 rounds:
In 4 minutes, perform AMRAP of
12 Standing lunges (135/93)
9 Push-ups
6 Hang power cleans
Rest one minute between rounds
Post your scores to the Whiteboard.