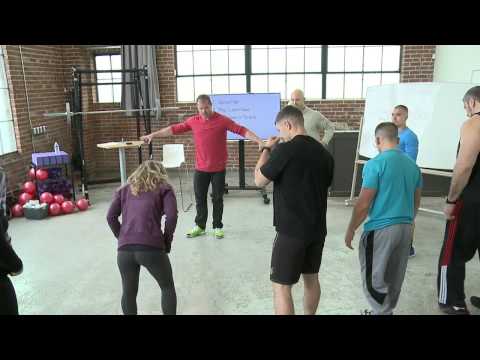 If you have nothing to do until you come to workout in the evening, let Kelly Starrett blow your mind for about an hour.
Remember, only evening classes today.  They are at 4, 5, 6, and 7 o'clock.  Friday will be normal!
Warm-up/Prehab
3 Rounds for quality:
6 Strict burpees
6 Strict pull-ups
8 Romanian deadlifts with weight you are going to use for the WOD.
8 Banded shoulder retractions
Workout of the Day
4 rounds for time:
400 meter run
30 Sit-ups
15 Handstand push-ups
10 Hang power cleans (135/93)
This workout is capped at 25 minutes.  Scale the HSPU's accordingly.  This is DEFINITELY the WOD to put that kip into practice.
Post your scores to the Whiteboard.