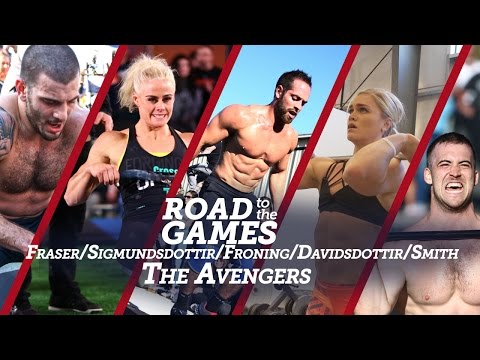 Cool video showing the camaraderie between CrossFit athletes before they went head to head during the Open.
Warm-up/Injury Prevention
3 rounds NOT for time:
10 PVC shoulder dislocates
8 Good mornings with empty barbell
8 I's, Y's, and T's with a band (nice and slow, thumbs out on the Y's and T's this time)
6 Pull-up retractions (1 second hold at the top)
Workout of the Day
For time:
10 Power cleans (225/153)
400 meter run
20 Snatches (135/93)
400 meter run
30 Box jump overs (24/20)
400 meter run
40 Chest-to-bar pull-ups
400 meter run
50 Calories on the rower
This workout is capped at 25 minutes.
Post your scores to the Whiteboard.