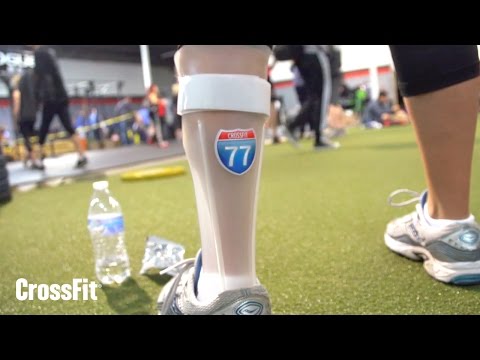 Inspiring, another great video that makes you ask yourself. . .what's my excuse?
ANNOUNCEMENTS***Nutriforce products are currently on sale, get anything you want for 20% off!  We will still be selling Nutriforce products, but need to make some room for a new brand I want to provide to you. . .Nutrakey!  More info to come on that in the future.    If you or someone you know claimed our Facebook offer for the XFC Unloaded class, PLEASE have him/her send an E-mail to will@crossfitexalted.com so we can get him/her started ASAP.  Don't forget, Wodapalooza is coming up!  It is the weekend of the 16th and 17th so if you were planning on coming down to watch the #realexmen compete, make your plans as hotels are mostly sold out.   HOURS THIS WEEK: On Thursday we will have a normal schedule, but there will be NO 7 p.m. class.  We will be closed Friday, which is New Years Day.  Then Saturday will be open as normal with our 9:30 class.
Strength
Push Jerk
Find your 1 rep max.
Workout of the Day
Buy-in with 100 double-unders, then
25-20-15-10
Thrusters (95/63)
Toes to bar
Cash out with 100 double-unders
This workout is capped at 20 minutes.  The thruster weight should be quite manageable, meaning if you wanted to, you could do 20 thrusters unbroken with your weight of choice.  If you can do T2B's but aren't very good at them, pick a number and stay with it every round.  So consider doing 10 a round to scale.  Don't scale the ROM of the movement so you can do all of the reps, that won't make you better at toes to bar.
Post your scores to the Whiteboard.