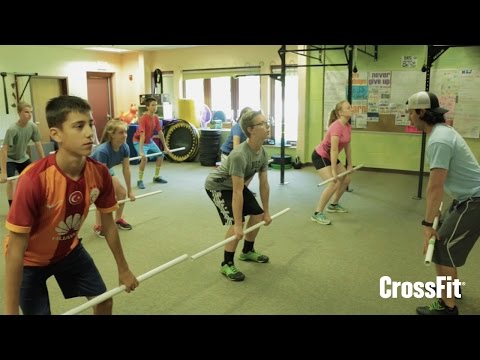 Can you imagine how much better off/healthier kids would be if fitness was as important at all schools as it is at this one?  I think people tend to forget kids find this stuff FUN!  It would give them a reason to look forward to going to school again.
EARN YOUR WEEKEND shirts are now available!  We went back to the CrossFit logo and finally got you guys some blue.  The shirts are one for $25 or two for $40.  Don't worry people who have taken one already, you have not been charged yet and will get that deal.  The sooner these sell out, the sooner I will do another order and this time I will get some crop tops.  Thanks for your continued support and I hope everyone did OK through Matthew.  If anyone needs help with anything, PLEASE do not hesitate to reach out.  I know some of our friends in Deland got hit pretty hard so please let us know how we can help.
Strength
Back Squat
Find your 1 rep max.
Workout of the Day
For time:
21 handstand push-ups
21 squat cleans (135/93)
800 meter run
15 handstand push-ups
15 squat cleans
800 meter run
9 handstand push-ups
9 squat cleans
This workout is capped at 25 minutes.  Sub handstand push-ups with dumbbell or kettlebell push presses.
Post your scores to the Whiteboard.