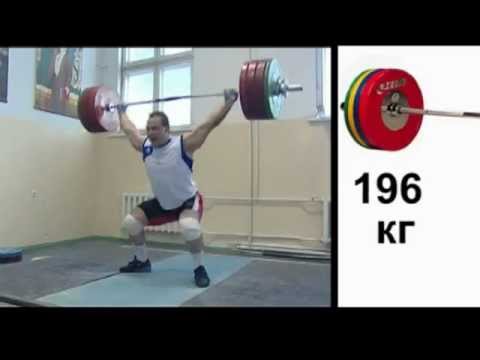 Couldn't find a picture for today, so here is a video of Ilya Ilin, from Kazakhstan who weighs about 207 lbs, snatching 431 lbs.
Warm-up/Prehab
3 rounds for quality:
Bear crawl length of gym forwards, then backwards.
8 Narrow grip overhead squats
15 Ring rows (feet elevated if possible)
30 Double-unders
Workout of the Day
3 rounds for time:
15 Squat cleans (135/93)
20 Chest to bar pull-ups
25 Hand release push-ups
400 meter run
Workout is capped at 20 minutes.
Post your scores to the Whiteboard.