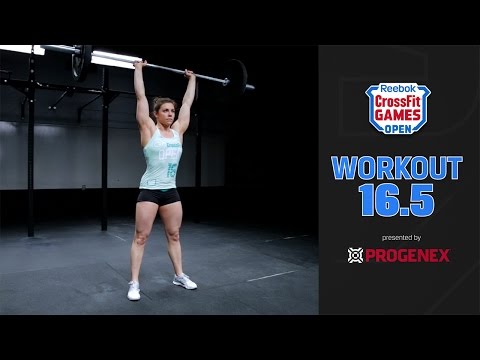 Your final Open workout of 2016!
There will be no Friday Night Lights tonight.  I hope everyone who is doing the Open can make it out to CrossFit Tire Factory in Altamonte on Saturday to perform 16.5.  Each week a different affiliate has hosted the Open workout inviting other affiliates out, this week is Tire Factory's week.  I would love to have the biggest eXalted showing yet and close the 2016 Open with a bang.
Warm-up/Injury Prevention
1000 meter row, then 3 rounds not for time:
10 Behind the neck barbell presses
8 Good mornings
6 Goblet mobility squats
6 Kettlebell T-spine stretches (3 second hold)
Workout of the Day
WORKOUT 16.5
21-18-15-12-9-6-3 reps for time of:
Thrusters
Bar facing burpees
Men use 95 lb.
Women use 65 lb.
If you are in the Open, there is no time cap on this workout.  Sorry.  If you are not in the open, we will cap this workout at 25 minutes.
Post your scores to the Whiteboard.