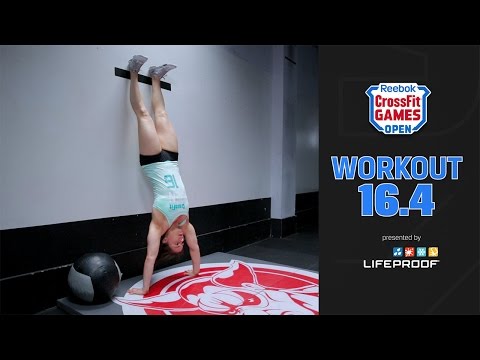 16.4, one more to go!
The Open workout this week is being hosted by Altamonte CrossFit.  We plan on heading over there and starting around 9:00 a.m. on Saturday.  There will be NO Friday night lights this week.  If you can't do the Open workout at Altamonte on Saturday, then feel free to come in and do it during class.
Warm-up/Injury Prevention
On your own, ride the Assault Bike for 5 minutes, then 3 rounds for quality:
6 Kettlebell T-spine stretches (5 second hold)
6 Good mornings with empty barbell
6 Goblet mobility squats
1 minute bird dog hold, switch sides every 15 seconds
Workout of the Day
Workout 16.4:
Complete as many rounds and reps as possible in 13 minutes of:
55 deadlifts
55 wall-ball shots
55 calorie row
55 handstand push-ups
Men deadlift 225 lb. and throw 20-lb. ball to 10-ft. target
Women deadlift 155 lb. and throw 14-lb. ball to 9-ft. target
Post your scores to the Whiteboard.