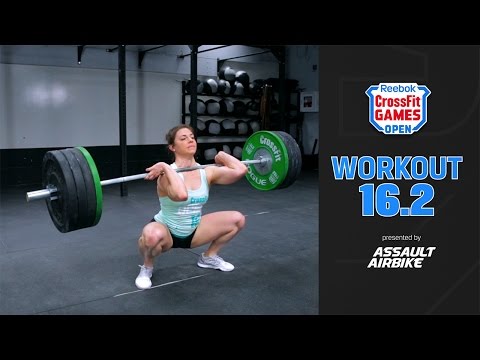 16.2!
Warm-up/Injury Prevention
400 meter run, then 3 rounds not for time:
12 Muscle clean turnovers with empty bar
8 Good mornings with empty bar
6 Pull-up retractions
6 Goblet mobility squats
Workout of the Day
Workout 16.2
Complete as many rounds and reps as possible in 4, 8, 12, 16 or 20 minutes of:
25 toes-to-bars
50 double-unders
15 squat cleans*
Begin with a 4 minute time cap. If 1 round is completed in under 4 minutes extend time to 8 minutes. If 2 rounds are completed in under 8 minutes extend time to 12 minutes. Etc., adding 4 minutes per round completed for up to 20 minutes.
*1st round, 15 reps at 135 / 85 lb.
2nd round, 13 reps, 185 / 115 lb.
3rd round, 11 reps, 225 / 145 lb.
4th round, 9 reps, 275 / 175 lb.
5th round, 7 reps, 315 / 205 lb.
The scaled version of this workout can be found HERE about halfway down.
Post your scores to the Whiteboard.
Normal scaling will apply to this workout in terms of scaling the amount of toes-to-bar and double-unders down if you know those two movements will slow you down tremendously.  If you need to scale the weight on the ladder, please scale the load according to the 16.2 standards linked just above this box.  If you need to scale the weight down even more than that, you will just perform a 16 minute AMRAP of 25 toes-to-bar, 50 double-unders, and 7 squat cleans at a moderate weight.  This way under comments you will get a "scaled" if you followed those weights instead of the "Rx" weights.  Those of you not signed up for the Open and who are just coming in to workout, shoot to end somewhere in the 4th or 5th round.